We Repair All Types Of Roofs In Waterford, Roof Leaks, Damaged Roofing and More.

Are you looking for roof repairs Waterford? Our team are roofing repair experts that can be with you within an hour over all of Co. Waterford. Trained and certified to handle roof repairs fast and efficiently. If you have a slipped roof tiles, cracked ridge tiles, leaking roof or a roofing emergency, call Expert Roofers in Co. Waterford.
We have highly experienced and qualified staff to effectively carry out all roofing repairs in Waterford at an affordable price. All our roofing repairs are backed by a 10 year guarantee. We can repair internal and external roofing leaks, ensure your roof is watertight, replace damaged roof underlays, lead flashing, leaking roof valleys and more.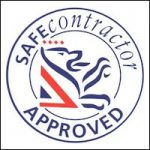 We are a family run business and as such we handle each roof repair job with the same detail and professionalism. As quality roofers, we fully realize the implications that can happen when you have a leaking roof. We are able to come out and repair or replace a roof in your home or office within a short time frame meaning that the damage caused by a leaking roof is reduced significantly.
A defective roof is very dangerous as it can cause harm to your other belongings and in worst cases could be life threatening. For this reason, Expert Roofers always take great care when repairing or replacing the roofing. It is important for you to call in a roof repairing company whenever you see some leakage or damage.
We can immediately dispatch one of our Waterford Roofers to inspect your roof. Free no obligation visit and no call out charges. All work backed by a 10 Year roof repair guarantee