Roof Tiling & Slates On Pitch Roofs in Waterford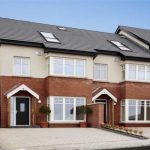 Roof tiling and slate tiles are the most common types for pitch roofs in Waterford. It suits both small and large buildings. Unfortunately, like other roofing materials, roof tiling and slates can be vulnerable to faults and issues, such as tiles breaking or becoming displaced.
Finding expert help to replace or repair any damaged pitch roof is as simple as getting in touch with the professionals at Expert Roofers for Co. Waterford. 25 Year guarantee on new pitch roof installations. Free quotes, same day visit.
Roof Tiling Slates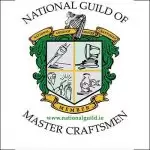 Our expert team provides a pitch roof replacement and repair service that suits you – from the size and type of your property, to the work itself fitting around your daily operations, we make sure to work in a way that disrupts your everyday life as little as possible.
Same day quotes on repairing damage or re-tiling your pitched roof, installation and maintenance at excellent prices to customers in Waterford and the surrounding areas, with every roofing service tailored to meet the requirements of every individual customer.
To see more information about what we can offer you, or to arrange a visit or quote, get in touch with us today by calling us or alternatively contact us using the contact page. We look forward to hearing from you.