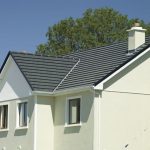 If you require a new roof in Waterford, give Expert Roofers a call. We provide a 25 year warranty on all our new roof installations. With an experienced team, we can install all types of new roofs including pitch roofs, flat roofs and barrel roofs. We are a family run business and as such we handle each new roof installation with the same detail and professionalism in County Waterford.
NEW ROOFS, REPLACEMENT ROOFS, ROOF RENOVATIONS
Expert Roofers has installed hundreds of new roofs over our 30 years in business. We offer a full range of new roofing options that can be individually crafted to meet your needs. Regardless if its a flat roof, felt roofing, complete new roof build or a renovation of an older roof.
A new roof installation is a large undertaking for any home owner, therefore, it is imperative that you choose a professional roofing contractor that is reputable, insured and certified to complete your new roof installation. Our team have the experience and the skills to ensure that each project is completed on time and within budget.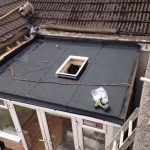 We offer a professional new roof installation service with all work done to the highest standard in a fast and reliable manner, supported and backed by public liability insurance.
Expert Roofers always take great care when building or replacing the your roof. It is important for you to call in a roof company that you can trust to handle the project on budget and on time.
We cover all of County Waterford including Dungarvan, Ardmore, Cappoquin, Lismore, Tramore, Waterford City and Youghal. We can immediately dispatch one of our roofing experts to give you a quote today on a new roof. Get a quality roofing company today in Waterford.